Justice 4 Jovaine: A musician in the wrong place at the wrong time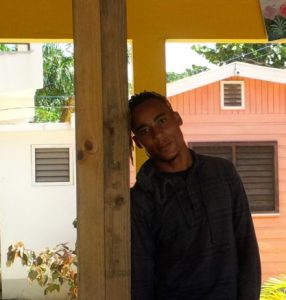 Have you ever been in the wrong place at the wrong time?
Four years ago, Jamaican musician Jovaine went out to visit a friend when his life was irreversibly changed. Whilst on his way to an apartment in a housing complex, he found an unmarked bag and wanted to alert staff to its presence, only to be accused of the bag being his. As it turns out, there was supposedly ammunition at the bottom of the bag, buried under other items. Having ended up in a dispute with some security guards over this, they called the police and he was subsequently charged with a criminal offence relating to the unlawful possession of ammunition in the gun court of Jamaica. Jovaine now faces the risk of a significant custodial sentence, with possible hard labour, despite having no previous convictions, for simply trying to help.
The Gun Court is the branch of the Jamaican judicial system that tries criminal cases involving firearms and related charges. The long sentences of the Gun Court and its restrictions on the rights of the accused have been subject to much criticism, and the Gun Court system has also been the target of criticism because of its lengthy delay in hearing cases.
In Jovaine's case, it is also possible that there will be no trial by jury if the judge so decides. If Jovaine were to go to prison, not only would this be devastating for him and his future, but the effect on his family would be equally devastating.
How you can help:
It is estimated that the legal costs of continuing to run this case will be around £4,000. Jovaine currently earns less than $20 a day. So he has no chance of making any money in time, despite having tried so hard and maintained legal representation until recently. If 200 people gave just £20 each, that would be enough.
The Gogetfunding page is now live, please, go and check it out and read more about this and if you can, donate. Even the smallest donations can make the biggest changes.
https://gogetfunding.com/justice-4-jovaine/
Thank you for your time, and please feel free to share this link/post.
And this is his music here, as you can see he has every possibility of having a bright future ahead of him, with your help that is.